RELOCATION STORIES…..SHARE YOURS.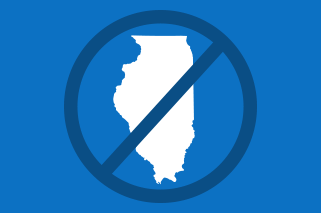 Take The Risk.
After living in IL all of my adult life & my husbands entire life, we up & left 6 months ago! It feels SO good! Especially when paying your taxes & really your bills in general. Our final blow came when the last tax bill came from Cook County. We were living in Palatine at the time. The Estimated bill showed up in March to be $15,400 on a townhome. When the 2nd half of the bill showed up (we had already sold our place & were moving, but hadn't left), it came as $19,700!!! That is just insane & wrong! We were sick of being raped & abused! Life is SO much simpler in SC; people are more friendly (they don't have to deal with IL corruption!) & we love it! Take the risk & get out of IL before they bankrupt you! Mary Moved to Greenville, SC
Get Out. Now.
Born in Chicago and raised in the northwest suburbs. We were able to travel to many places in the US and was amazed how many beautiful places there were to live. When we would come back to the dreary, cold hither lands of the far northwest suburbs, it was really sad and disappointing. Additionally, the property taxes were killing us. They had doubled in 8 years! When we came to realize that I could pretty much work anywhere, it was a no-brainer. We put our house on the market and did an exploration trip to different cities in which I already had some job opportunities. When our house went under contract in 4 days, we knew moving to another state was inevitable. We have never looked back. Jeff & Angela Moved to Charlotte, NC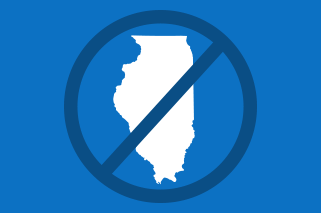 Bye Bye Bankrupt Illinois.
As life long residents of Chicago, leaving our family, friends and memories was not an easy decision. However, our last real estate tax bill, another snowy winter, and a corrupt political system that has bankrupted the state made our decision that much easier. Having settled in the south near Charlotte has proven to be a wonderful life change. We feel bad for those trapped up north who must bear the brunt of a state in financial ruin with no end in sight. Bob & Cheryl Moved to Charlotte, NC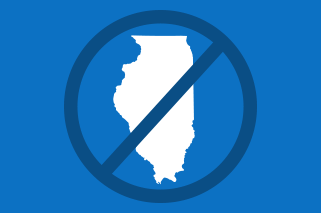 A Better Life.
Born in central Illinois, raised in Peoria, vacated Illinois for Apex, NC. I have spent years trying to explain to my friends that life becomes more rewarding outside of the boondoggle state. You make more money and taxes doesn't eat you alive. Frankly the Midwest work ethic is so in demand in the South that they no longer call us Yankees, they call us boss. But, after years of trying to get people to see I've discovered that you cannot change a person's will that is clouded by self-inflicted perceived obstacles and a simple "born here, die here" mental block. Despite the publicly displayed success I've shared, they still won't seek a better life. A better life that can literally be found almost anywhere in the United States with the exception of Illinois. Chris Moved to Apex, NC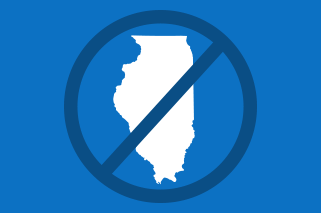 Old Chicago.
We realized that the Chicago we loved did not exist anymore and got out while we still had some money left! Given the spate of recent news releases on the insolvency of the state, I feel we made a better decision than we first thought. True, we miss our families and the food but the location, people and economic stability of NC makes up for that. David & Marianne Moved to Pinehurst, NC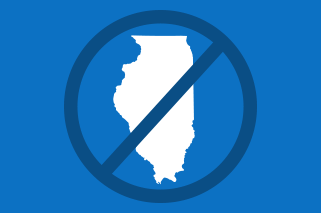 23k??!! For What??!!
I closed on my Lincolnwood
house on Sept 19th
after taking a big loss on it. The property taxes were 17k per year and that was after fighting them for the last 9 years (and paying a tax appeal lawyer 50% of the first years savings) to keep them from going over 20k last year. The final straw was when it had been reassessed at 23k! Fortunately, I had bought a house in St. John, Indiana last year that I rented until we were ready to make the move. I have since added an large addition to the house and expect my property tax bill to be around 5k per year. I have more house, a one acre lot, and a small lake at the back of my property. As someone I met recently that also moved said to me, "I should have done it years ago".
Patrick Moved to St. John, Indiana