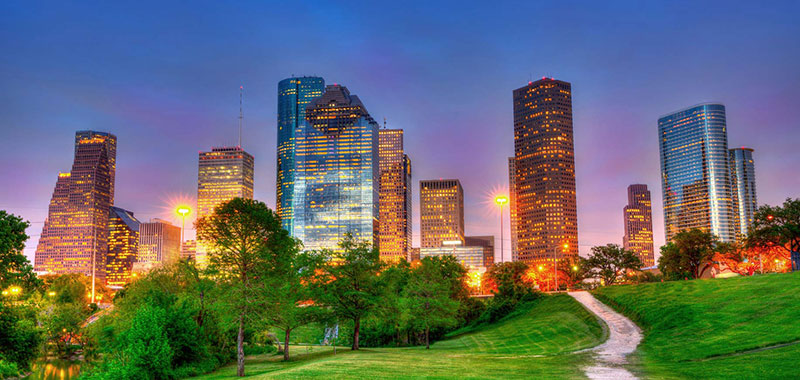 If you're planning to move to Houston, get ready to live large. The biggest city in a state renowned for its size, Houston is the headquarters of big oil, home to the world's largest medical center – the Texas Medical Center – and is soon to be the third largest city in the US.
It's one of the worst kept secrets in the country: Houston's economy is booming. The city is home to 25 Fortune 500 companies, lifting the region's average wage to one of the best in the nation. Houston is one of the few areas in the US that both offers limitless career opportunities and a reasonable cost of living, The area has one of the lowest median home price to median household income ratio in the nation, and ranks third lowest in overall cost of living among the nation's 20 most populous areas. When you factor in the lack of state income tax in Texas, you may be giving yourself a raise and a promotion by relocating to Houston.
Whether you're looking for an educational experience, artistic inspiration, or an upgrade in your quality of life, Houston offers all of these and more. The city is home to 83 museums and cultural sites and 79 performing arts companies. Houston is one of the few U.S. cities to offer all of the major performing arts – symphony, opera, drama and ballet. The city ranks in the top ten of greenest cities in the US, featuring 56,405 acres of parks, more than 400 miles of biking trails, and two of the largest urban public parks in the U.S. — Cullen Park and George Bush Park. And if your idea of relaxation is a white sandy beach, the city lies a mere hour from the beaches of Galveston and the waters of the Gulf of Mexico.
For more information on relocating to the Houston area, click here.
STATISTICS:
Distance from Chicago, IL: 1,080 miles
Average Hi January — Houston: 63° / Chicago: 31°
Average Hi July — Houston: 94° / Chicago: 85°
Average Snowfall/Year — Houston: 0 in. / Chicago: 37 in.
Average Property Tax — Houston: 2.29% / Chicago: 2.50%
Sales Tax — Houston: 8.25% / Chicago: 10.25%
State Income Tax — TX: 0.00% / IL: 4.95%
Neighborhoods / Towns to consider:
Pearland, Sugar land, Cypress