It's time for you to get out
We did it and we can help you do it, too.
Why?
High taxes

Bumper to bumper traffic

Gritty streets

Frigid winter cold

Mountains of snow

Illinois leads the nation in outgoing relocations
Illinois now has the highest property tax bills in the nation and has the highest overall tax burden in the country. The state is broke, and major tax hikes are on the horizon to pay the state's pile of unpaid bills.
Illinois' unique combination of unpleasant weather, high tax burden, and bleak economic outlook has increasingly made the state a difficult proposition for many and it's no wonder that for 3 years running, Illinois has led the nation in outgoing relocations.
There are so many relocation spots that offer an escape, and at far less cost.
Get Out of Illinois is here to assist you in your relocation efforts!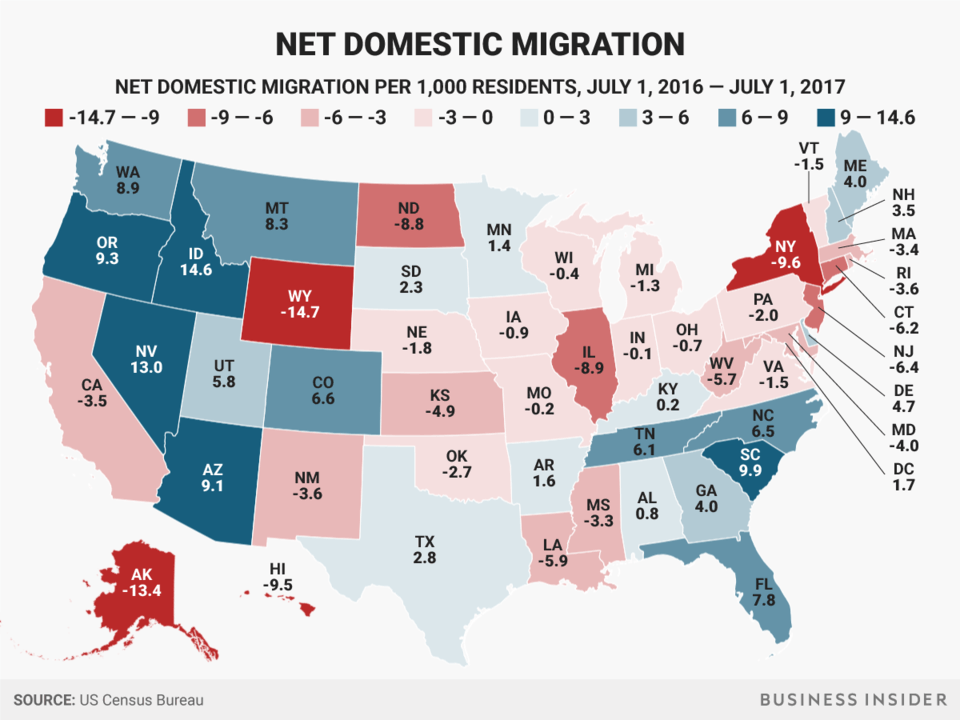 Migratory Patterns
United Van Lines annual study of migratory patterns of Americans recently came out citing that Illinois is tied for #1 for outmigration – 63% of trucks leaving, only 37% coming in.
Moving OUT of Illinois

63%

Moving IN to Illinois

37%
People have left Illinois since 07/16
Contact a relocation expert to get started.